Welcome to Ferbane Parish
You are very welcome to the parish of Ferbane.
We are located in west Offaly in the diocese of Ardagh & Clonmacnois and have three churches:
one in Ferbane town, one in High Street and one in Boora.
We hope you will find something of interest on our site
Masses
Saturday 7:00pm (Vigil)
Sunday 11:00am & 7:00pm
Holy Days: 7:00pm (Vigil) & 11:00am
Monday-Saturday 10:00am
Confessions
Saturday after 7pm Mass
First Communion
Saturday 2nd May 2020, 12 Noon
Cemetery Day
Kilrehan: TBA
Confirmation
Friday 3rd April 2020 at 3pm
Sat Nav: 53.271217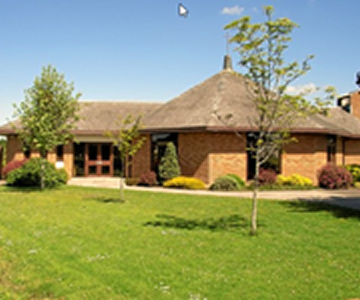 Masses
Sunday 9:30am
First Friday 7:00pm
Holy Days: 9:30am
Confessions
First Friday after 7pm Mass
Sat Nav:
53.235002, -7.733292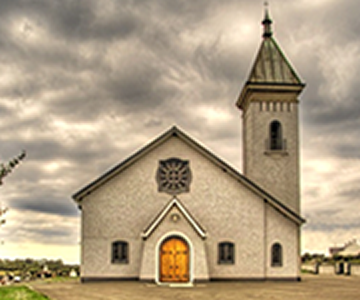 Masses
Sunday 12:00 Noon
First Friday 8:00pm
Holy Days: 8:00pm
Confessions
First Friday after 8pm Mass
First Communion

Saturday 2nd May 2020, 12 noon

Cemetery Day
High Street: TBA
Sat Nav:
53.251149, -7.914747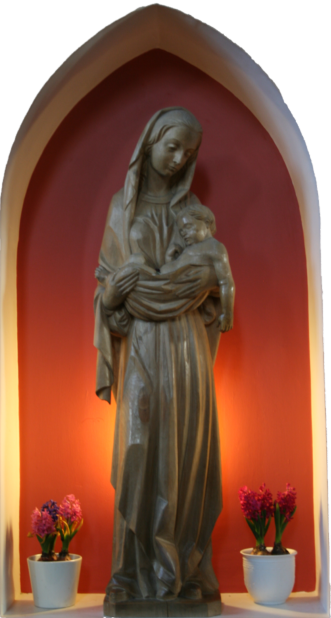 THIRD SUNDAY OF LENT

'Stop turning my Father's house into a market'

When Jesus shows anger, we should take notice. What gave rise to His deep anger in this episode in the Temple? Firstly, ordinary people coming as pilgrims for the Feast of Passover were being exploited by the money changers. Secondly, the trading in the Court of the Gentiles was preventing these people from finding a space to worship in what should be a House of Prayer for all people. In all of this, the House of God was being disrespected greatly. In Old Testament times, God always had a designated place in which to meet His people from Abraham at Bethel to Moses at the burning bush to Solomon in his temple. The meeting place between God and His people was always holy ground. It still is. While it is true that God can be encountered in the 'book of creation' and in the faces of people, we should have a heightened sense of awareness, reverence, dignity and respect for His special presence in His house. Is beannaithe Tigh Dé. 'The House of God is not a place where people meet in a trivial spirit of festivity. There should be religious awe at being face to face with God'. (Cardinal Robert Sarah). When Jesus shows anger we need to take notice. (7th March 2021)

PRAYER OF PROTECTION FROM CORONAVIRUS
God of infinite love and creator of all life, protect us from all sickness and suffering. Heal those depressed and burdened with ill health of mind and body. Comfort and strengthen those who are fearful, anxious and distressed. Instill hope and courage in those who are struggling and vulnerable at this time. Relieve the suffering of all, so that we may experience the joy and peace of your presence in our need. We ask this through Christ our Lord. Amen. (Fr. Francis Beirne)
Fr.Peter Burke 090 6454380

Fr.Michael Morris 090 6454309
Sr.Joseph Fallon 090 6453695
Contact: Fiona Dooley

Office Hours: Wednesdays 9:00am to 5:00pm
Telephone: 090 6454309
eMail:
This email address is being protected from spambots. You need JavaScript enabled to view it.
Note: Deadline for the parish bulletin is 3:00pm
on Wednesday
St.Ciaran's Pastoral Area
Weekend Masses
| | | | | | | |
| --- | --- | --- | --- | --- | --- | --- |
| | | Church | | Saturday | | Sunday |
| | | Ferbane | | 7:00pm | | 11:00am |
| | | Boora | | | | 9:30am |
| | | High Street | | | | 12:00Midday |
| | | Shannonbridge | | 7:00pm | | |
| | | Clonfanlough | | | | 10:30am |
| | | Ballinahown | | | | 11:30am |
| | | Boher | | | | 10:30am |
| | | Pullough | | 6:30pm | | |
| | | Cloghan | | 8:00pm | | 9:30am |
| | | Banagher | | 6:30pm | | 11:00am |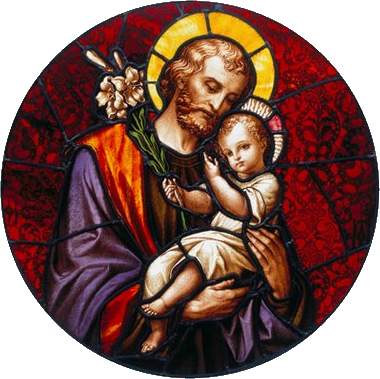 Prayer to St.Joseph
Hail, Guardian of the Redeemer,
Spouse of the Blessed Virgin Mary,
To you God entrusted his only Son,
in you Mary placed her trust;
with you Christ became man.
Blessed Joseph, to us too,
show yourself a father and guide us in the path of life.
Obtain for us grace, mercy and courage,
and defend us from every evil. Amen.
With the Apostolic Letter "Patris corde" ("With a Father's Heart"), Pope Francis recalls the 150th anniversary of the declaration of Saint Joseph as Patron of the Universal Church. To mark the occasion, the Holy Father has proclaimed a "Year of Saint Joseph" from 8 December 2020 to 8 December 2021.