Church of SS Patrick & Saran, High Street
Mass Times | Sunday 12 Midday
 Location: 
53.251149, -7.914747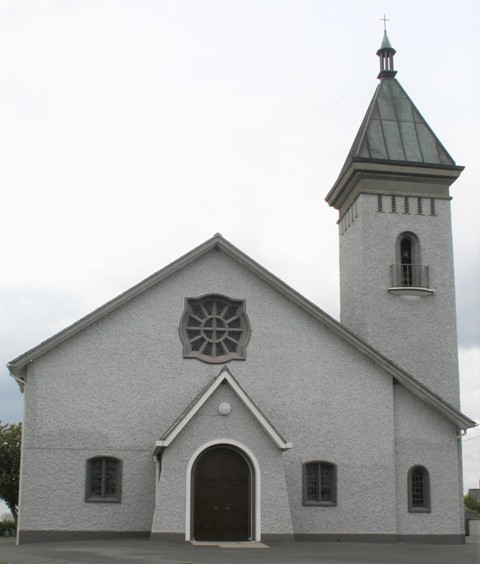 St. Saran arrived in this area from Clonmacnois in the seventh century. He founded a church at Cill Beg, afterwards known as Tigh Sarain (Tisaran], the House of Saran. This church served as a place of worship for several centuries before it fell into disrepair. In 1615 Fr.Stephen Daly, a native of the parish, who had been ordained on the continent, returned now as the first Capuchin Friar to come to Ireland. He set about restoring the old church, which survived until Penal times, when persecution was widespread and Mass had to be celebrated in secret locations. In 1832 a new church, dedicated to St. Saran was built on a site at High Street, donated by General L'Estrange of Kilcummin House. This building, which is now used as a popular community centre, served as parish church until 1962 when it was replaced by the present Church of Saints Patrick and Saran, built by Messrs J. O'Gorman & Co.Ltd. Athlone, at a cost of £30,000, on a site donated by James and Michael McDonnell. The building was solemnly opened and dedicated by Bishop James Joseph McNamee on 8th July 1962.
It was re-ordered internally and externally in 1976 to comply with liturgical requirements as laid down by the Second Vatican Council, and continues to provide a haven of peace where the people gather to celebrate the joyful and sorrowful mysteries of life's journey.
Baptismal Font